Covered Classic Car Transport
When it comes to looking after your classic car, you must have a reliable transport service provider. Safe transport ensures that your classic car reaches its destination safely and securely.
For the best protection, we offer covered classic car transport throughout the UK and Ireland.
At TSVC Ltd we specialise in the highest quality, affordable car transportation service. We also add a variety of other products and services.
We have built an excellent reputation for providing personal and professional assistance to all our valued customers, whether you need restoration service or classic car transportation.
We have all the necessary equipment to transport your classic or vintage vehicles. We cover all of UK and Ireland. We transfer all your classic cars inside a secure and enclosed vehicle trailer. We ensure that your vehicle is always safe and well looked after.
Our transporter is fully insured up to £3 Million.
Please call today on 07825 224917 for specialised covered classic car transport.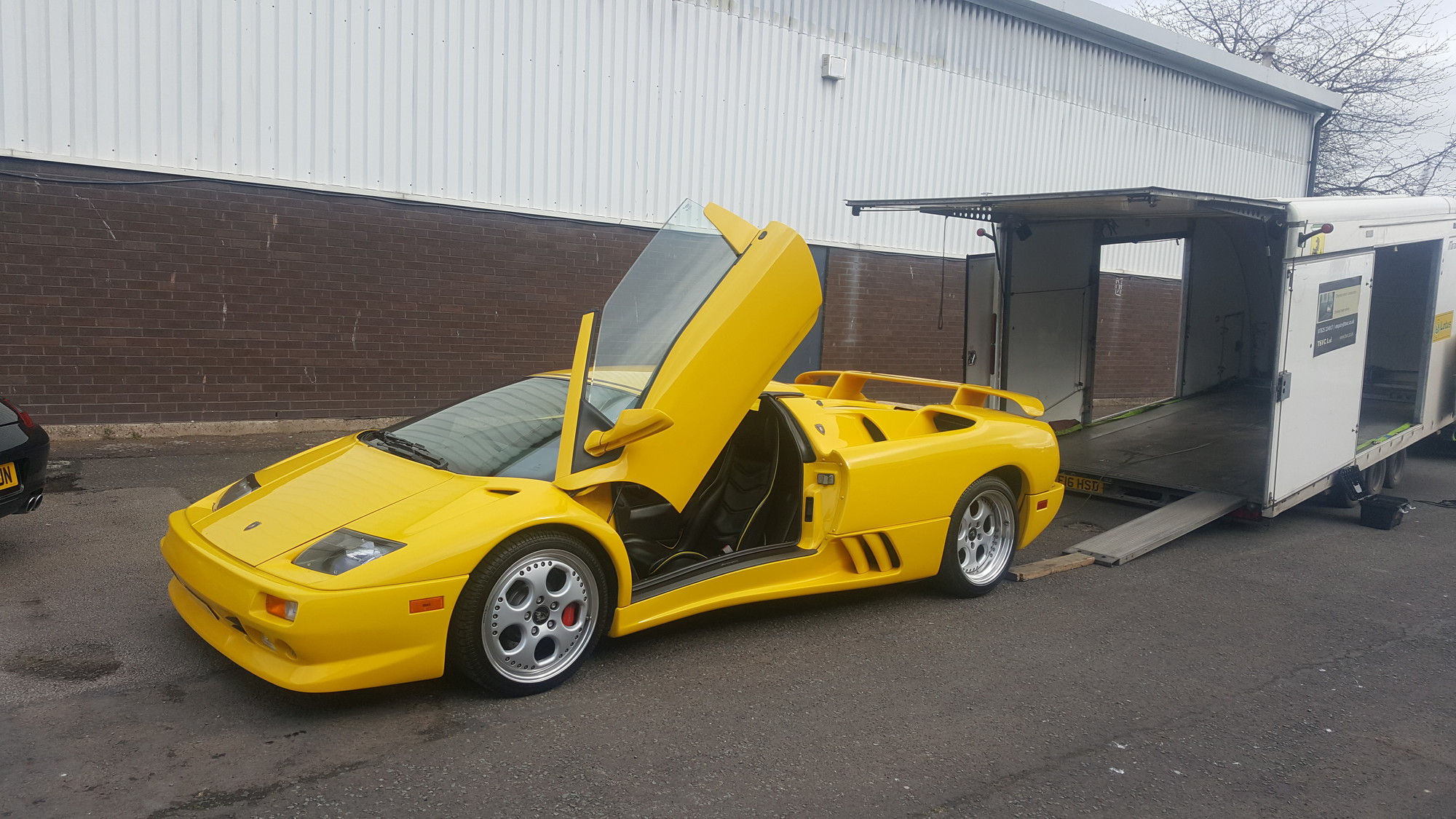 Do You Need Enclosed Vehicle Transport?
There will be many reasons why you need to transport your classic vehicle. TSVC Ltd can assist you with high quality and affordable enclosed vehicle service.

We ensure that we can transport your classic car safely and securely by road. We have a reliable and secure enclosed car transporter for these services.
If you are looking to transport your classic car from one point to the next, you must make use of a reliable service provider. At TSVC Ltd we have all the necessary equipment as well as fully trained staff that can effectively handle your classic car transportation needs.
We also have access to a dehumidified, secure and professional car storage facility in the Midlands. If your car collection and delivery dates are a few days or even months apart, this allows us to effectively store your classic car and ensure that it remains in perfect condition until it gets delivered or collected.
We only take on single-car transport, allowing us to focus on your classic car entirely. We try not to have multiple bookings in one day, to allow for plenty of time to focus on your transport. We provide you with the flexibility to select a convenient time for the collection and delivery of your classic car.
Whether you are a classic car owner, a museum or even a manufacturer, we can help. TSVC Ltd can provide you with the best-covered transportation services available. We can also assist you with the restoration service of your classic car, which means that we offer a complete service for every classic car owner.
Please call today on 07825 224917 for classic car transportation services.
How We Transport Cars
We have all the facilities and equipment needed to safely transport your classic car delivery from one point to the next. We have dedicated, enclosed single-car trailers that are entirely enclosed and secured to transport your classic car.
Our team are reliable and passionate about working with classic, vintage and supercars, making us your number one service provider when it comes to classic and supercar covered transportation.
Find out about our covered vehicle transport.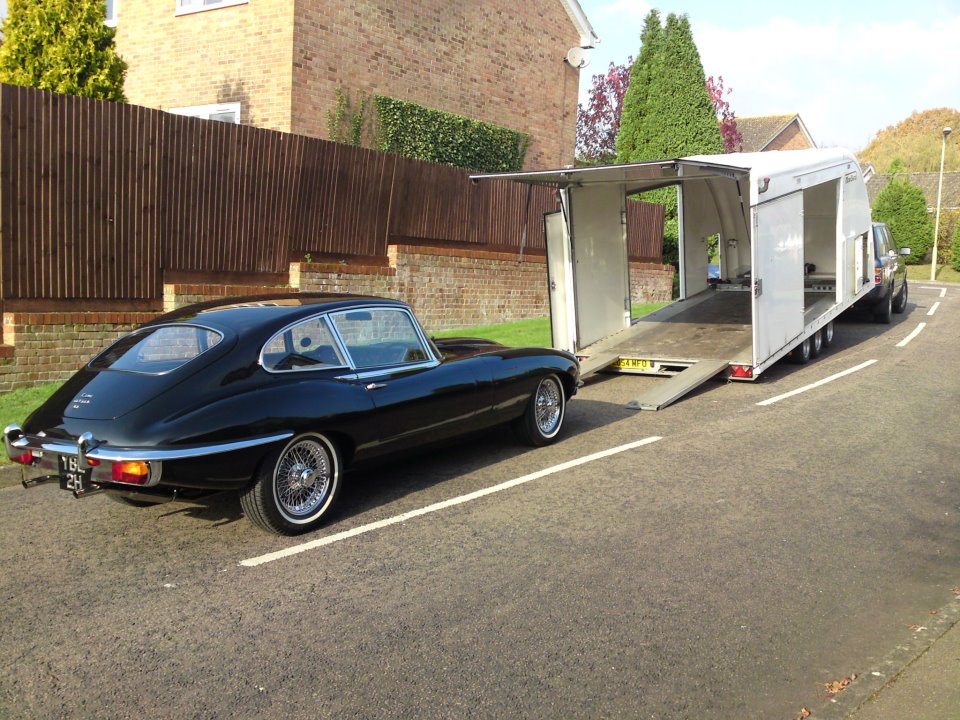 We also try to set apart a whole day for your car collection and delivery, and we try where possible not to do more than one transportation for the day, allowing us with enough time to focus on your car alone.
We also do single car transportation only to ensure that all our attention is for your vehicle alone. We are also fully insured for all the transportation efforts we undertake.
In addition to our high-value transportation services, we can also provide you with reliable restoration support. With an agreed set of restoration requirements after examining your car, we produce a detailed project plan, and we can restore your vehicle to an agreed schedule of progress and expenditure.
Why Choose Our Safe Car Transporter?
When you need safe classic car transport, it is crucial to work with a reliable service provider that has all the equipment and experience necessary to do the job. At TSVC Ltd, we offer a free quote to handle all your classic car transportation needs full stop.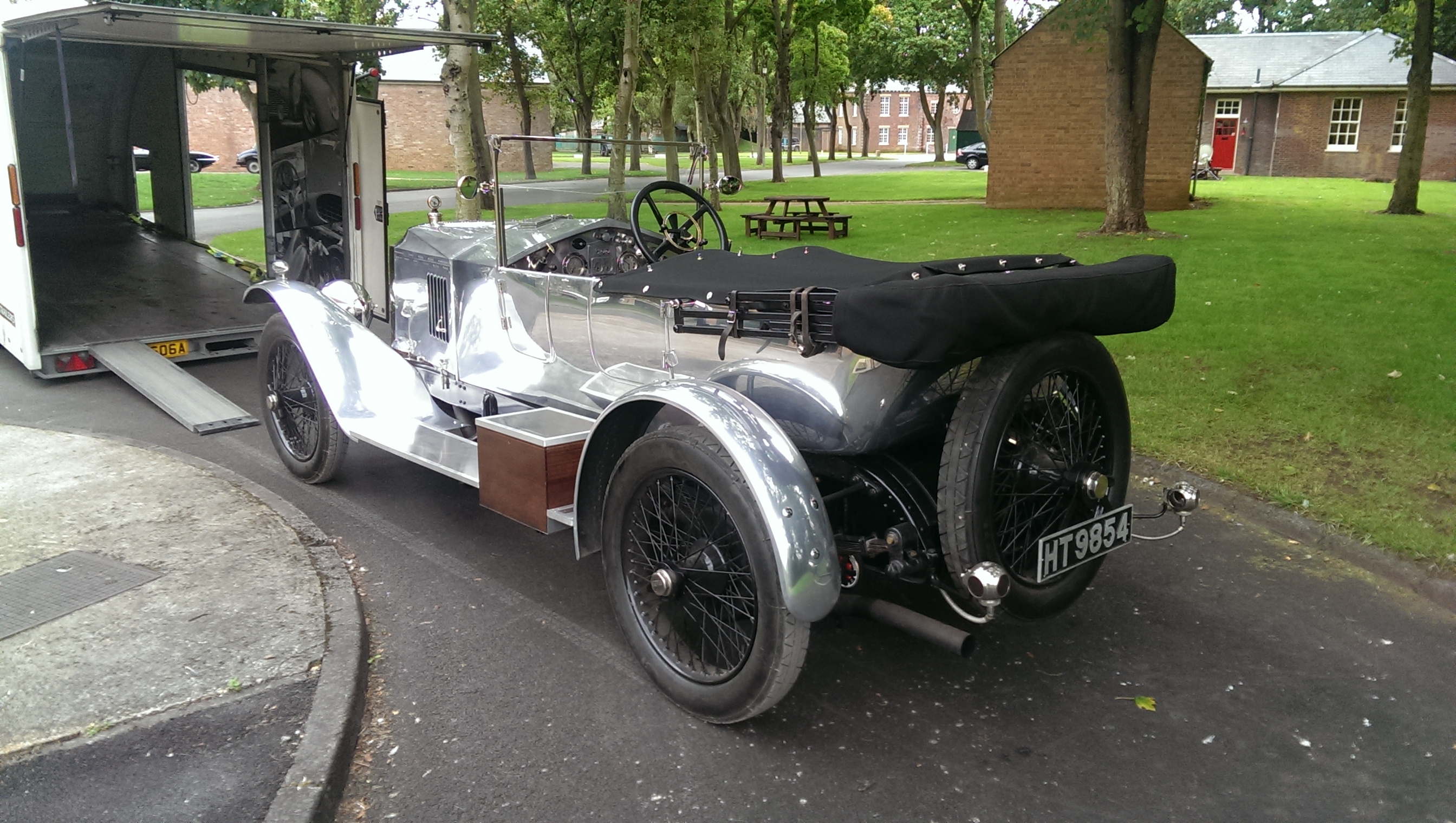 Our equipment includes a powerful electric winch as well as soft stripping that is provided for those vehicles requiring assistance while loading. We also ensure that we have a full 18 maintenance program to ensure that our trailer and tow vehicles are always safe and reliable.
We have a complete and purpose defined insurance portfolio, covering your classic car at all times while in our care.

Your First Choice For Classic Car Transport
At TSVC Ltd, we always take care to provide you with the best possible classic car transportation services. We make use of all the right equipment, and we have enclosed, fully insured single-car trailers that we use to transport your classic vehicle.
We do one single transportation at a time, meaning that we have all our time and energy focused on just your car only. We also have a stopover, where your vehicle can be kept securely for a few days or even a few months, which is ideal if you are not ready to receive your car yet.
We can also assist you with various restoration services, ideal for classic car owners, collectors and even museums.
We are also very experienced and passionate about handling classic vehicles, and we are always available to provide you with helpful advice and guidance as to how to transport your vehicle safely.
We regularly work with a variety of clients, and these include private classic vehicle enthusiasts, transport museums, classic car dealers, restoration organisations, auction houses, and even British manufacturers.
We always provide the best quality transportation and restoration services at the best price, offering our clients nothing but affordable and cost-effective solutions for the classic vehicle's needs.
We believe in providing a comprehensive service that is also affordable, giving our valued customers a cost-effective solution to transporting their beloved classic, super and vintage cars.
Covered classic car transport is the best way to carry your vehicle, and it will protect from all the elements on its journey.